Our Bulk Products
How Much?
Not sure how much bulk material you need?
Here are some helpful calculations & tips.
Sod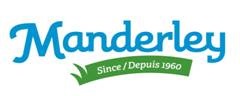 Manderley Less Water Sod is Canada's first qualified drought tolerant sod. It is grown from professional grade grass seed that meets the stringent drought-tolerant standards of the Turfgrass Water Conservation Alliance, and uses an approved TWCA 100% seed blend.
Manderley Less Water Sod can be used in a variety of residential and commercial settings where drought tolerance, less water consumption, reduced maintenance, cost savings and lush green sod are valued. It is perfectly complementary to commercial and residential green building projects where drought tolerant sod is required to reduce irrigation needs and to provide a sustainable turf area.
Requires up to 50% less water after establishment
Takes longer to go dormant
Test blended for Alberta climate
Establishes quickly and greens up rapidly
Disease and pest resistant
Durable and tolerant of high traffic
Can be used in both sun and partial shade
Blend: 39.52% Ridgeline Kentucky Bluegrass/19.61% Wildhorse Kentucky Bluegrass/14.75% 1G Squared Perennial Ryegrass/14.65% Integra Perennial Ryegrass/ 9.60% Mallard Kentucky Bluegrass.
Garden Mix Soil
A blend of topsoil, compost and peat moss creates a ready to use mix ideal for establishing beds, laying sod or topping up existing beds
Compost & Mulch
Compost
Add nutrients and beneficial microorganisms to your garden by adding compost. One of the best soil amendments for fixing many of the issues we have with our gardens.
Mulch
Add a decorative finish while maintaining soil moisture by adding cedar mulch to your garden beds.
---
Delivery
Delivery of all garden centre products can be arranged at time of purchase. Deliveries take place on weekdays between 9 am and 4 pm.