Wholesale Poinsettias
Wholesale Poinsettias
Before the Christmas season begins you can order wholesale Poinsettias! Provide Salisbury with your order a minimum of two weeks prior to your delivery date. Final pricing is based on volume for 6.5" and 8" poinsettias. Bring payment to Salisbury and make arrangements for pick up or delivery to your designated location.
Choose from red, pink, white, marble, and jingle bells.
Download the Order Form – Salisbury Poinsettias Wholesale
The Wholesale Program for 2016 is now complete. Please check back for an updated form next winter when our 2017 program begins.
See some of the orders ready to go out here:
• Prices do not include GST or delivery.
• Delivery is available for $50 in Strathcona County per trip, $70 in Edmonton per trip, please call for pricing to other areas.
• You can add dressing (bow, greens and glitter) to your poinsettias for $7 each for the 6.5 inch or $11 each for the 8 inch.
• There is also the option to add bows only for $3 each.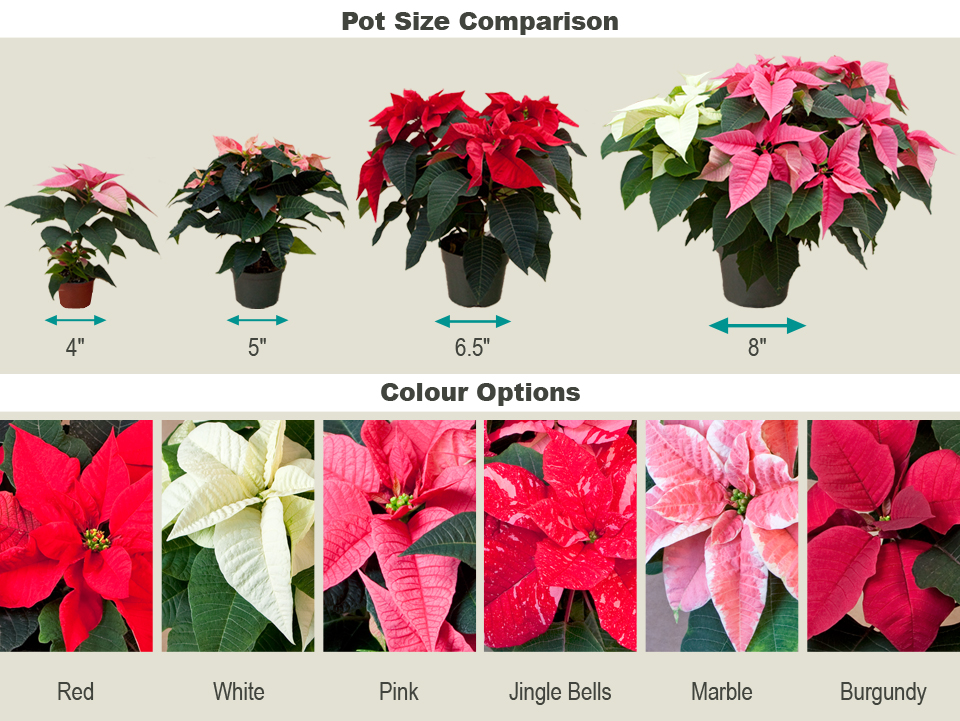 If you need more information contact:
carmen@salisburygreenhouse.com
phone: 780-467-5743
fax: 780-467-4040